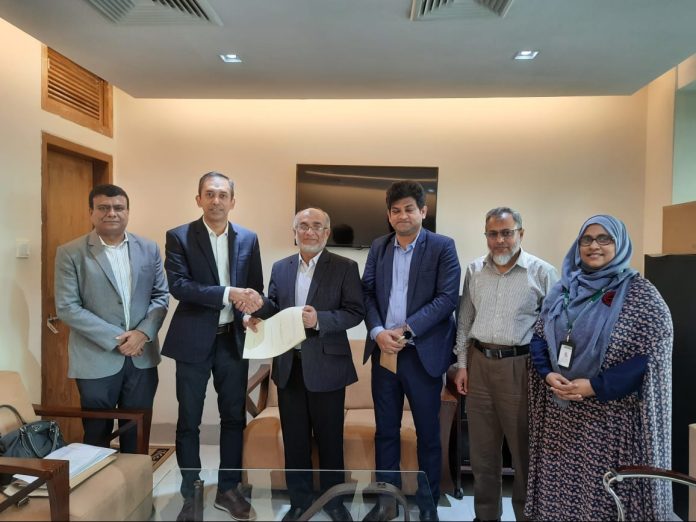 A Subsidiary Grant Agreement (SGA) was signed between Palli Karma-Sahayak Foundation (PKSF) and the Finance Division of Ministry of Finance, Government of Bangladesh, on 7 February 2023 at the Secretariate for implementation of 'Pathways to Prosperity for Extremely Poor People – European Union (PPEPP-EU)' project.
The project is set to start field activities in April 2023 as a continuation of the original PPEPP project, which was launched in 2019.
Mr Golam Touhid, Senior Deputy Managing Director of PKSF, and Mr Abu Daiyan Mohammad Ahsanullah, Joint Secretary, Finance Division, signed the SGA on behalf of their respective institutions.
Dr Sharif Ahmed Chowdhury, Project Director (PD), PPEPP; Ms Tanvir Sultana, Deputy General Manager, PKSF; Mr Touhidul Islam, Deputy Secretary, Finance Division, and Mr Mohammad Amin Shorif, Senior Assistant Secretary, Financial Institutions Division, were also present during the signing event.
Earlier, European Union (EU) and PKSF signed a Grant Agreement to implement the project on 29 December 2022.