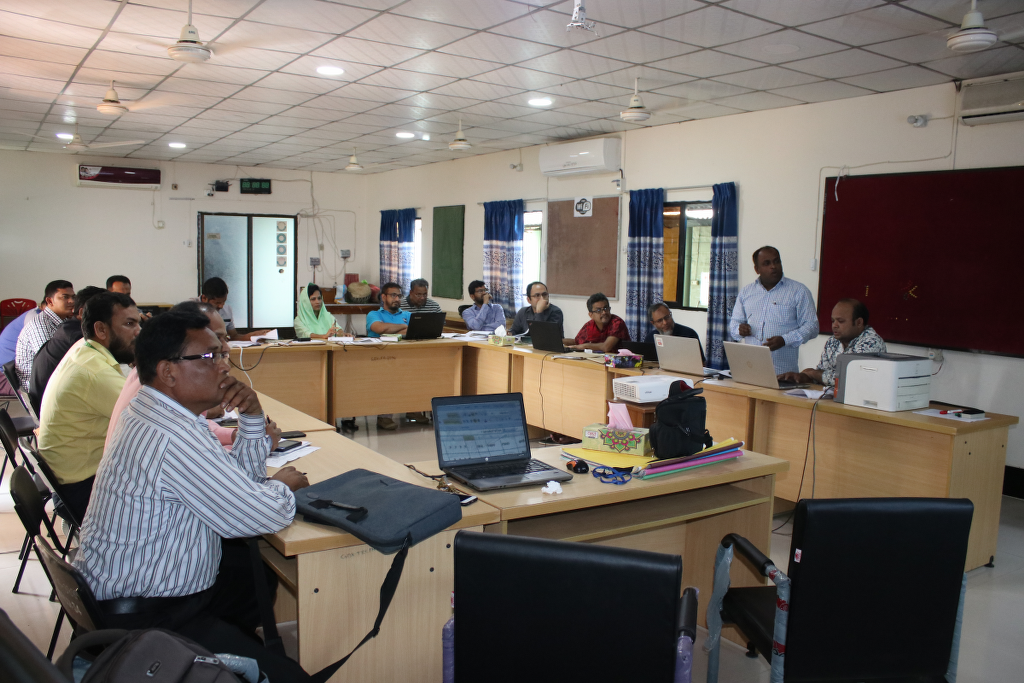 A workshop on the PPEPP's results chain including the working logical framework for the project took place at the Training Center of Gram Bikash Kendra (GBK) in Parbatipur Upazila of Dinajpur during May 20-24, 2019.
The workshop was headed by Mr. AQM Golam Mawla, Deputy Managing Director, PKSF and moderated by both Dr. Sharif Ahmed Chowdhury, General Manager, PKSF and Dr. AKM Nuruzzaman, General Manager, PKSF.
Officials of PPEPP Project Implementation Unit attended in the workshop. Additionally, the team had a views exchange meeting with some local Partner Organizations (POs) to gather information on geographical placement of PPEPP in the north-western districts.