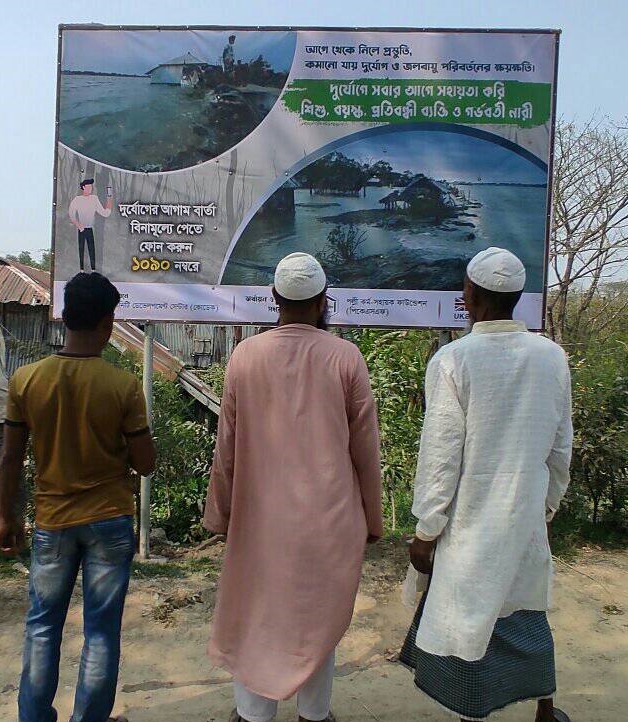 Much of the Prosperity working area is in climate-vulnerable regions. Those living in coastal areas are particularly vulnerable to climate-induced shocks such as cyclone, tidal surge, flooding and salinity intrusion in their homestead and farmland. These shocks undo their gains and keep pushing them below the poverty line.
Prosperity project builds climate resilience in these areas by:
◉ Creating awareness through early warning system in PRE-DISASTER period
◉ Supporting the relief and rehabilitation efforts DURING and AFTER the disaster
As part of these, the project delivers climate-awareness messages among participants and the local communities through various platforms and billboards set up along the roads and in open markets. These billboards contain crucial information to protect the most vulnerable groups such as children, pregnant mothers, the elderly and persons with disability. They also provide the government helpline number for emergency support.