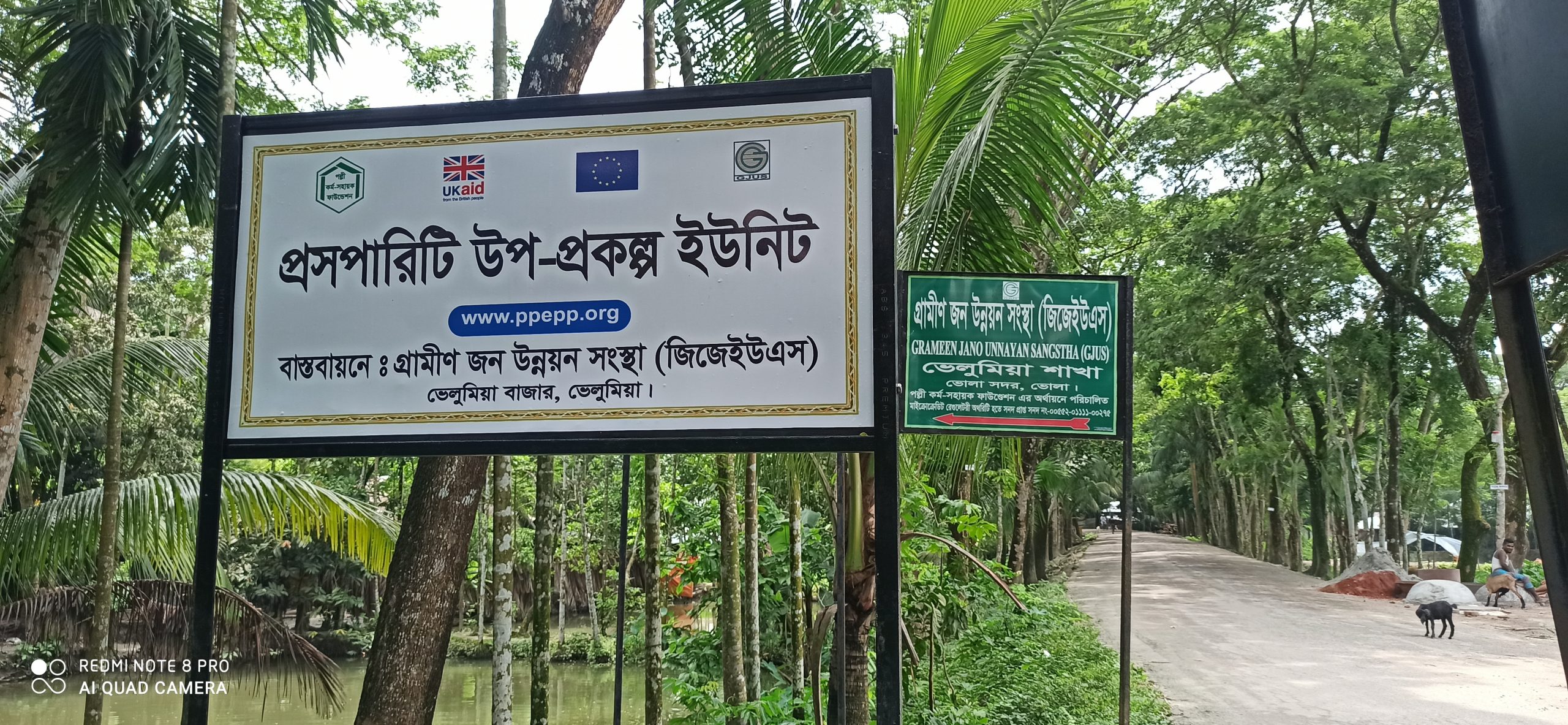 Prosperity partner organisations have started setting up branches in their working areas to start delivering livelihoods, nutrition and other services to some one million extremely poor people in 15 lagging districts of Bangladesh.
The development comes after the Project Implementation Unit (PIU) of PKSF last month approved budget for establishing 188 branches (units and subunits) both in piloting and main implementation areas.
So far, nine partner organisations working in the piloting areas have set up 13 branches – four units and nine subunits – to take the programme interventions to the doorstep of the extremely poor people.
The process to set up another 175 branches (70 units and 105 subunits) is underway, and is expected to be completed by July 2020. Partner organisations in those areas will then start the extreme poor household selection process for the main Implementation Phase in the four Prosperity regions.
The partner organisations operating in the piloting unions have already started providing various services from the newly established branches under the programme's Livelihoods and Enterprise Development, Nutrition and Community Mobilisation components as well as other cross-cutting issues.
Since the establishment of the branches in the 17 piloting unions, 11,438 out of the 32,172 identified extreme poor households have officially become Prosperity participants. Besides, 434 Prosperity Village Committees have been set up by the POs in these unions.
The branches will be at the centre of all the programme activities on the ground, including member selection and inclusion, delivery of services, and skills training for the Prosperity members.
The programme also plans to form various forums and committees (e.g. Prosperity Village Committee, youth forum, disability forum etc.) for the Prosperity participants through these branches.
The branches will be also responsible for coordinating with community clinics, setting up libraries in Kishori Clubs, helping locals to make 'Pushti Bagan' (garden for nutrition), and delivering 'Pushti' and 'Pushti Plus' package to the EP households.
"This is a crucial step towards the main implementation of the Pathways to Prosperity programme. Prosperity members can now finally start receiving the supports they badly need," said AQM Golam Mawla, Deputy Managing Director of the PKSF, who is also the project director.
The Prosperity programme, jointly funded by the UK's Department for International Development and the European Union, supports extremely poor people to connect them with the mainstream economic growth and create income-generating opportunities for their sustainable development.
The programme aims to lift 1 million people from 2,50,000 households out of extreme poverty by March 2025.