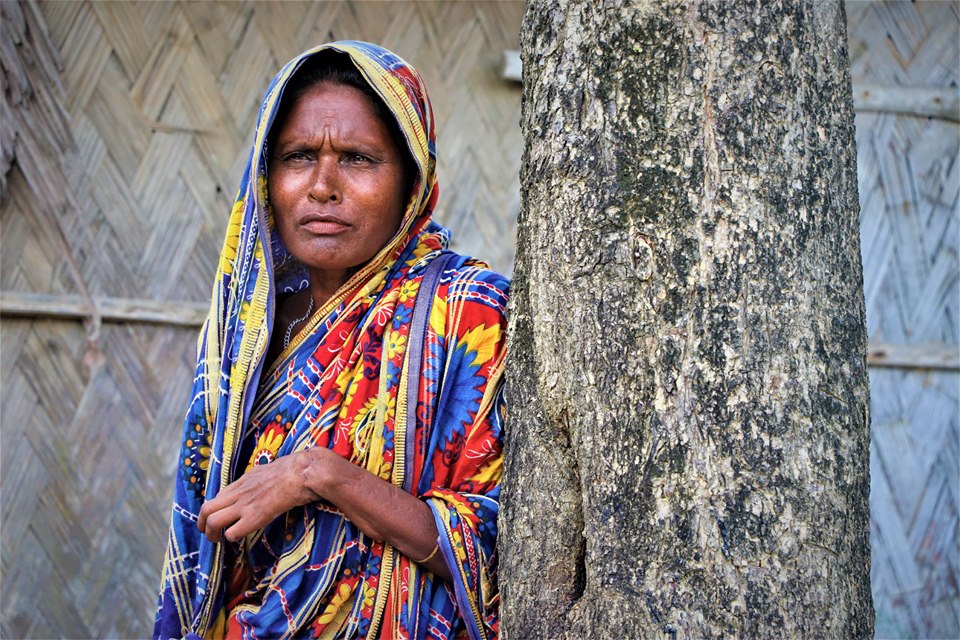 Catching fish fries is one of the major income-earning opportunities for people living in Gabura. Men, women and children, irrespective of age, catch fish fries.
Shamsun Nahar is just another woman living in Gabura union, whose routine job was to maintain her household and going to the river at her leisure.
Kholpetua, a river dividing the Sundarbans from Gabura, is one of the main sources of livelihoods for Gabura residents. Fish is not always an easy-catch. Sometimes, it can even cost one's life.
Shamsun Nahar recently got attacked by a shark while catching fish fries. She bravely fought against the 'river monster' and saved her life with heavy injury.
Pathways to Prosperity project, a multidimensional poverty eradication effort of PKSF, will address the heterogeneity of poverty and connect one million people to a pathway out of the vicious cycle of poverty.