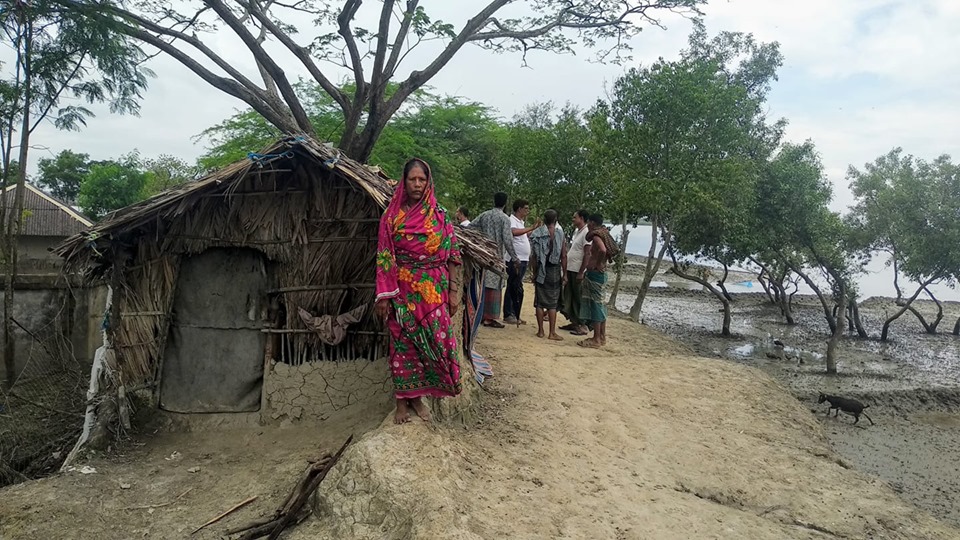 Rashia Khatun lives in Khalisha Bunia village of Gabura union. This union is one of the hard to reach locality in the coastal belt of Bangladesh and also one of the severe poverty pockets. Gabura is located in the disaster-prone part of the country.
Rasia Khatun is one of the member of the extremely poor community in Gabura union, Shaymnagar Upazila, Satkhira District. Her family doesn't even own a piece of land to live in and took shelter on the embankment (Beribadh).
Rasia Khatun is one of the most vulnerable individuals living in Bangladesh and needs immediate intervention to ease their struggle. In Gabura, people have limited livelihoods options and basic services.
Pathways to Prosperity project, a multidimensional poverty eradication effort of PKSF will address the heterogeneity of poverty. It will be implemented in four poverty-prone and vulnerable regions – including North-west region (Kurigram, Rangpur, Nilphamari & Gaibandha district), South-west coastal belt (Khulna, Satkhira, Patuakhali, Bhola & Bagerhat district), the Haor area in the North-east (Kishoreganj & Sunamganj district) and some of the severe poverty pockets focusing on ethnic minorities and Dalit communities (Thakurgaon & Dinajpur districts).