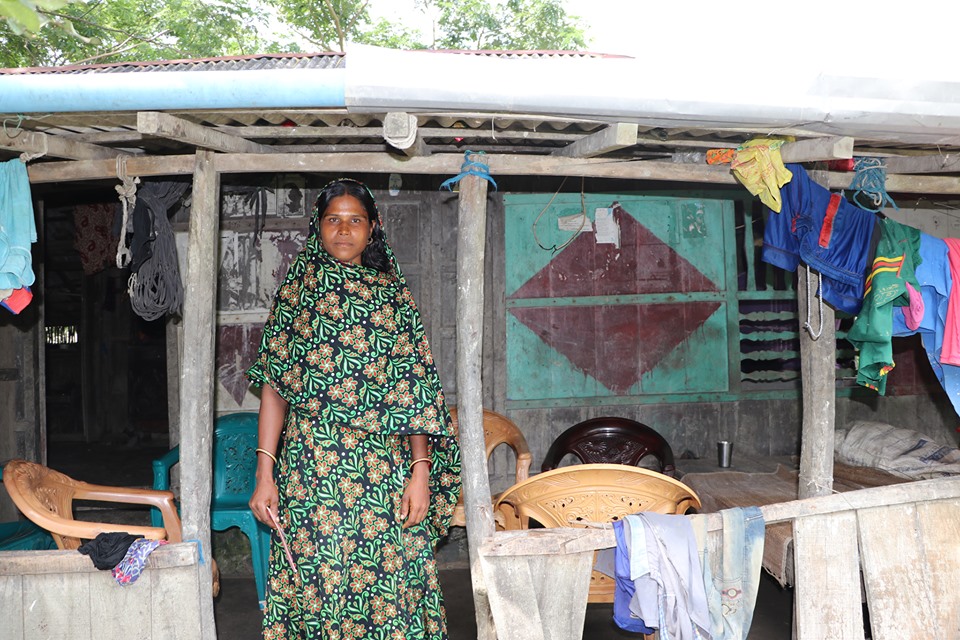 Reshma Begum's husband Late Azizul Gazi died of cancer. She sold almost all of their lands for her husband's medical treatment. Now, she is left with three boys and her homestead.
Reshma goes to the river to catch fishes. She takes her two elder boys along with her, who are just 13 and 11 years old. And this hampers the boys' schooling. The youngest one, who is just 7, reads in class 2.
Reshma Begum who is just 39, finds it difficult to cope with the challenges to run the household of her own. Reshma doesn't even own a fishing net. The net she uses for fishing is provided by the buyers.
She aspires to be a tailor instead of fishing in the river. But that is not even possible until she owns a sweing machine and gets proper professional training.
Reshma represents the difficulties of a female-headed household in the Bangladeshi context.