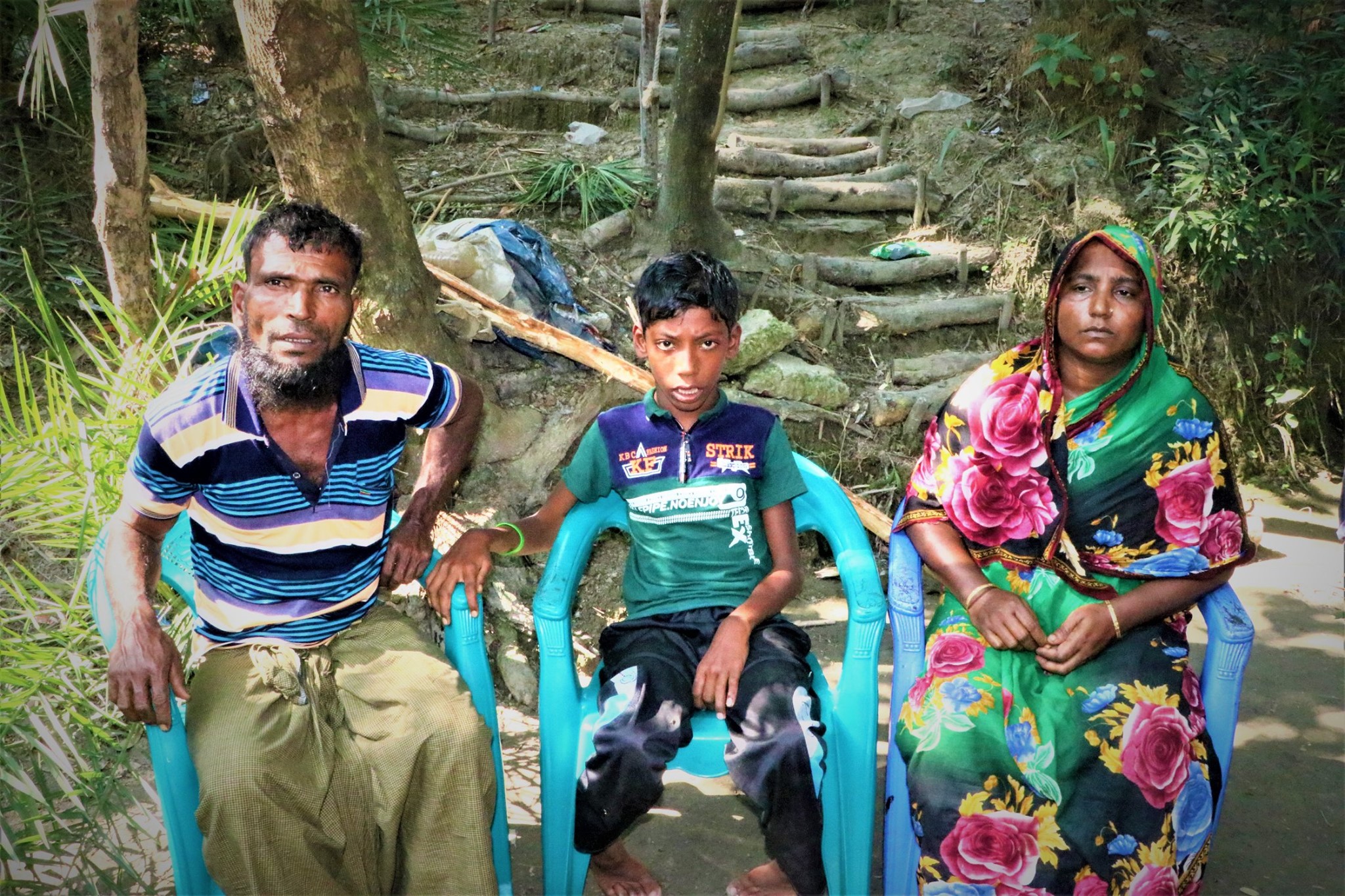 Latif Mia, 45, has spent much of his life in the sea. Growing up in Bhola's Char Monpura, he started accompanying his father for fishing on a wooden boat at a very early age. He was five or six then.
Returning empty-handed would mean sure starvation, so the father and son would be in the sea for days on end. In time, Latif picked up the tricks of the trade from his father and began going fishing on his own to make a living.
But for the last 15 years, Latif, now a father of three, has been in a different kind of sea: a sea of worry. And he does not know how to swim ashore from here.
Like most marginal fishermen in the disaster-prone coastal district, Latif has no boat nor fishing net of his own. So he has to borrow heavily to buy fishing nets and get a fishing boat from local lenders known as "Dadandars". After paying the monthly instalments, he can bring home Tk 3,00-4,000 at the most.
He does not have any land either for him to grow any crop. For the last 25 years, he has been living with his family on a small piece of Khas land by the road along Dakkhin Sakuchia union in Monpura. Almost every year, saline water invades his homestead even with the slightest increase in the water level. But despite everything, Latif was still "happy'.
"Happy" until his youngest son, Tanim, started showing signs of disability during infancy.
"He cannot move his legs and hands, and needs constant support from others to eat, to dress and to go to the toilet," Latif says.
Over the last 15 years, Latif and his wife Peari Begum have taken multiple microloans for his treatment in Bhola as well as in Dhaka. But doctors could offer little help. Frustrated and heavily in debt, Latif has now stopped taking his son to doctors altogether.
"If I can get hold of some money somehow, I will take my son to a good doctor the first thing," Peari Begum says in a cracking voice.
As for Tanim, 15, he only gives blank looks.
He needs a wheelchair for his movement, but the family cannot afford one. Although entitled, Tanim does not get any support under the government's social safety net programmes either, showing how some of the country's disabled people still remain out of the safety net programmes.