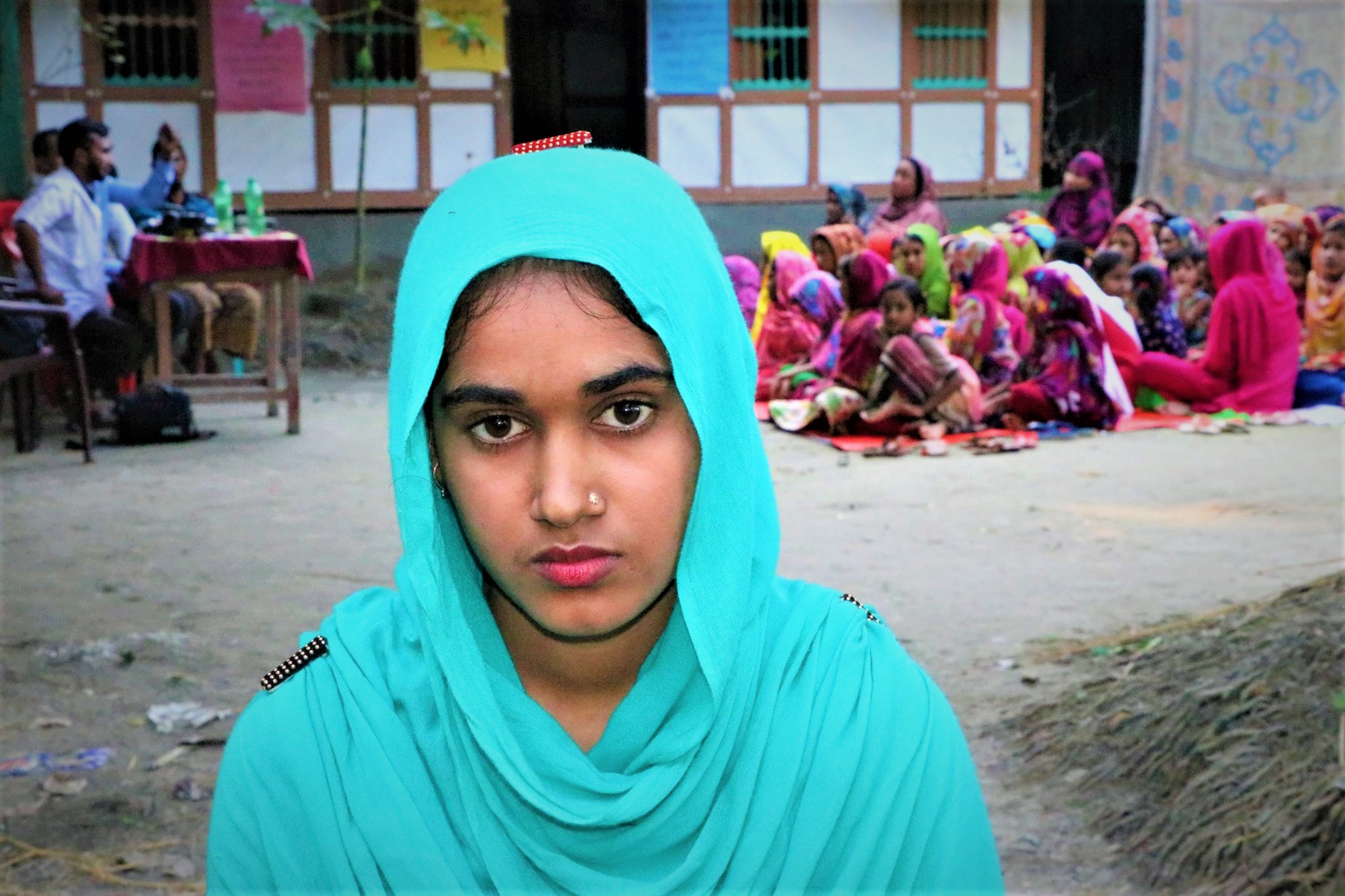 What's the normal temperature of a child or a grownup? Or how to check the temperature, blood sugar and blood pressure? And what are some of the dos and don'ts for an expecting mother?
Ask the grownups in the family, and many of them would hesitate to reply. Or if they do, they might come up with wrong answers.
But ask Zannat Akther Jany and her fellow members of Babuganj Kishori Club in Bhola's Char Kukrimukri, and they will tell you everything. Precisely and effortlessly.
They may be adolescent girls as young as 10, 12, 15, but over the last few years, they have changed themselves, their families and the people of the remote island village in general in more than one way. They have not only mastered the skills of primary healthcare givers but also waged a war against child marriage, dowry and stalking in their locality.
The club was set up about five years ago under the UPP-Ujjibito project, funded by the European Union. The club has 30 members, all primary and high school students, and it continues to operate even months after the project has ended.
As part of their regular activities, they provide primary healthcare for people of all age groups, including pregnant mothers, run cleaning campaigns and build awareness against child marriage, dowry and stalking. Over the past few years, they stopped a number of child marriages after convincing their parents of the negative impacts of early marriage.
The impact of their work has been spectacular, as one mother testified.
"In the past, we had no idea about the adverse impact of child marriage or the need for washing our hands before eating, for example," said the mother, "But now we know. However, that's not enough, we should pass it on to others as well."
These young girls also run a library that has a collection of 24 books, mostly on primary healthcare and herbal treatment. Anyone can borrow books for free from the library, now housed at the home of a club member.
Zannat Akther, a class-nine student, is proud that they continue to do all the good work although the UPP-Ujjibito project drew to a close in 2019.
But will the activities of the club also phase out someday?
Zannat, the group leader, does not think so. "The club will continue to operate if we stand together and stay strong. The club will be successful."