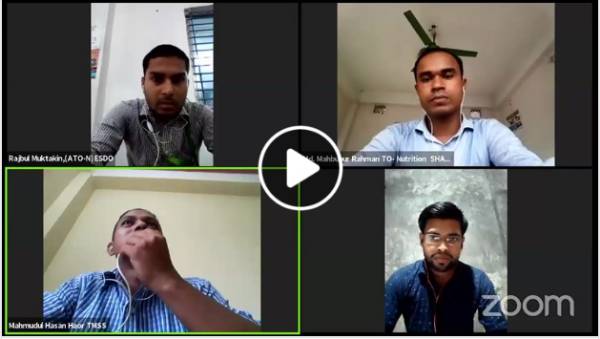 PKSF organised a number of virtual meetings with PPEPP downstream partner orgtanisations on operational progress of the project.
The meetings were attended by technical officers, field officers, project coordinators and senior management staff of 19 POs that are implementing the field activities of the multidimensional project.
The meetings, also attended by senior PKSF officials including the project director and project adviser, discussed the challenges in the field due to the Covid-19 and the ways to overcome them in compliance with the health safety protocol.
"All implementing partner organisations should now focus on developing unit-wise detailed activity plan and completing the rest of the recruitment and procurement for timely implementation of the field activities to ensure quality services for the extreme poor people," said PKSF General Manager and Prosperity Adviser Dr Sharif Ahmed Chowdhury.