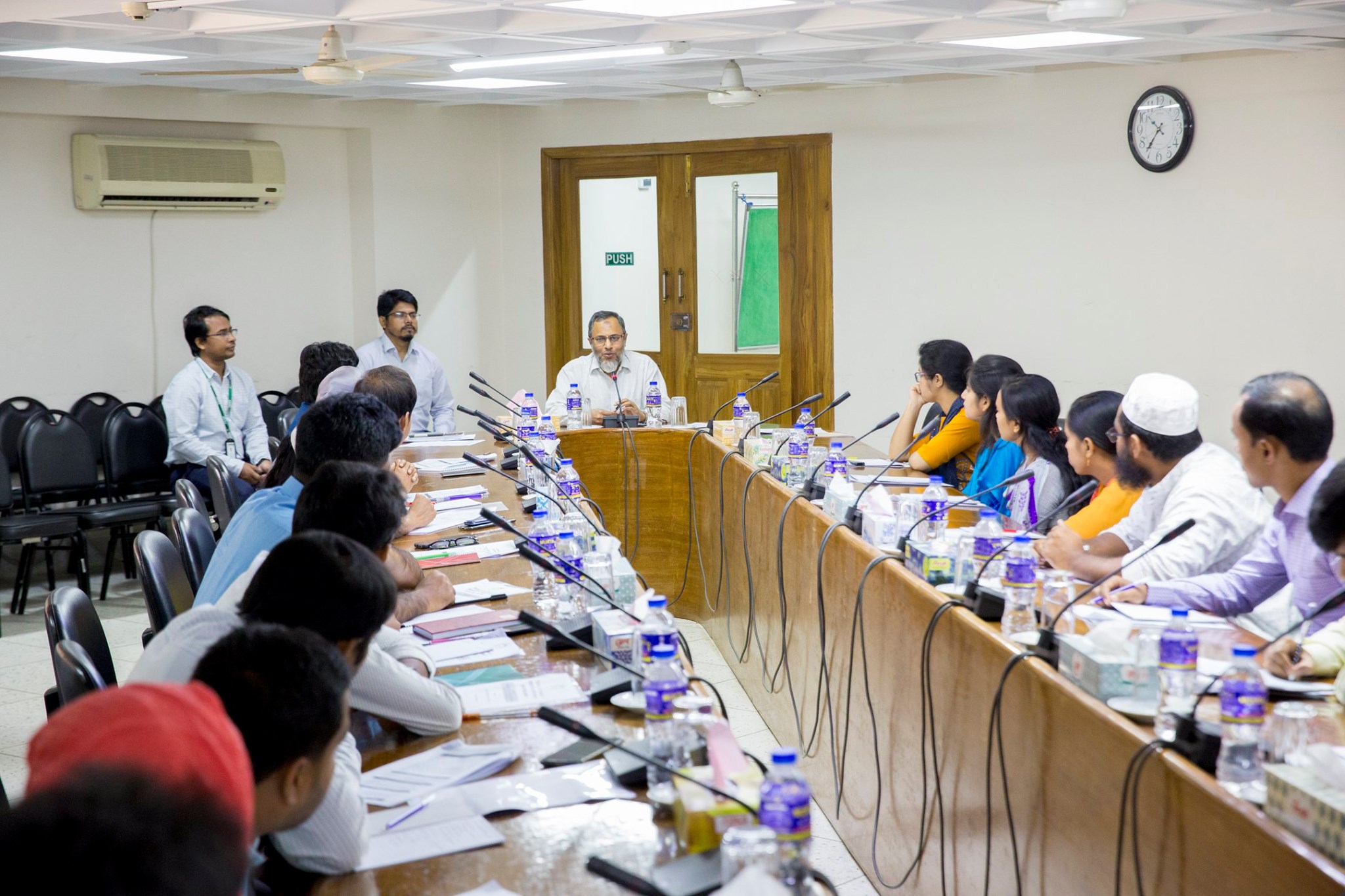 The Programme Implementation Unit (PIU) of the Pathways to Prosperity for the Extremely Poor People (PPEPP) project organised a daylong workshop on Nutrition, a key component of the project, at the PKSF Bhaban in Dhaka on 7 November 2019.
Twenty-four technical officers and assistant technical officers (nutrition) from 10 Partner Organisations attended the workshop. Seven of the trainees were women. The workshop — from 9:30 am to 5:00 pm — discussed the following, among other things:
1. Project summary, which included its objective, purpose, the six main components as well as the three cross-cutting issues;
2. The interrelation between extreme poverty and nutrition;
3. The Conceptual Framework of Nutrition;
4. The basics of the Nutrition component and its activities;
5. Primary healthcare activities; and
6. Duties and responsibilities of the Nutrition staff.
The workshop was divided into six sessions. Of them, three sessions were conducted by PKSF Deputy Managing Director Golam Mawla, PKSF General Manager Dr Sharif Ahmed Chowdhury, who is also the project adviser, and PKSF General Manager Dr AKM Nuruzzaman.
The rest three sessions, which were technical in nature, were conducted by the project's nutrition officers.
The Pathways to Prosperity project, jointly funded by the UK Aid and the European Union, aims to lift 1 million Bangladeshi people out of extreme poverty by 2025. The project is now in its inception phase, and the implementation phase is expected to begin on 1 April 2020.