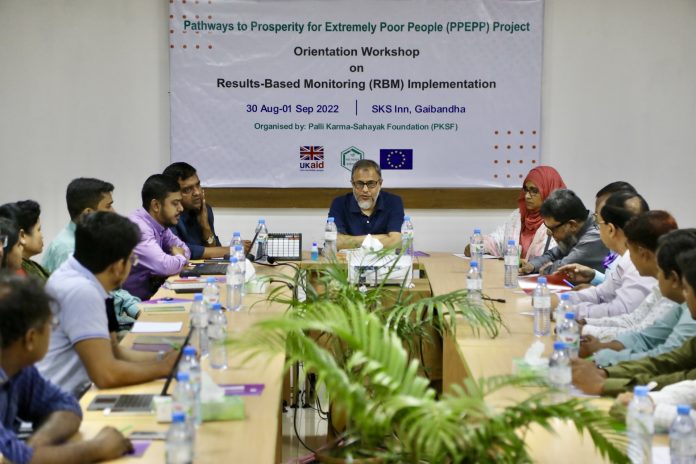 PKSF has started organising hands-on orientation workshops on implementation and data collection process of Result-Based Monitoring (RBM) under the PPEPP project.
As part of this, a three-day residential workshop is now being organised at SKS Inn in Gaibandha, participated by 17 officials from four regional Partner Organisations (POs). PKSF's General Manager and PPEPP's Project Director Dr Sharif Ahmed Chowdhury inaugurated the workshop on 30 August 2022.
Participant PO officials are mostly technical and assistant technical officers of the project, who are an integral part of PPEPP's monitoring activities.
Objectives of RBM under the project includes: timely recording of activities and outputs, identifying any deviations from work plans, identifying constraints or bottlenecks, assessing efficiency and effectiveness, learning achievements and mistakes, taking corrective actions, increasing staff capacity to perform better and assessing progress and results.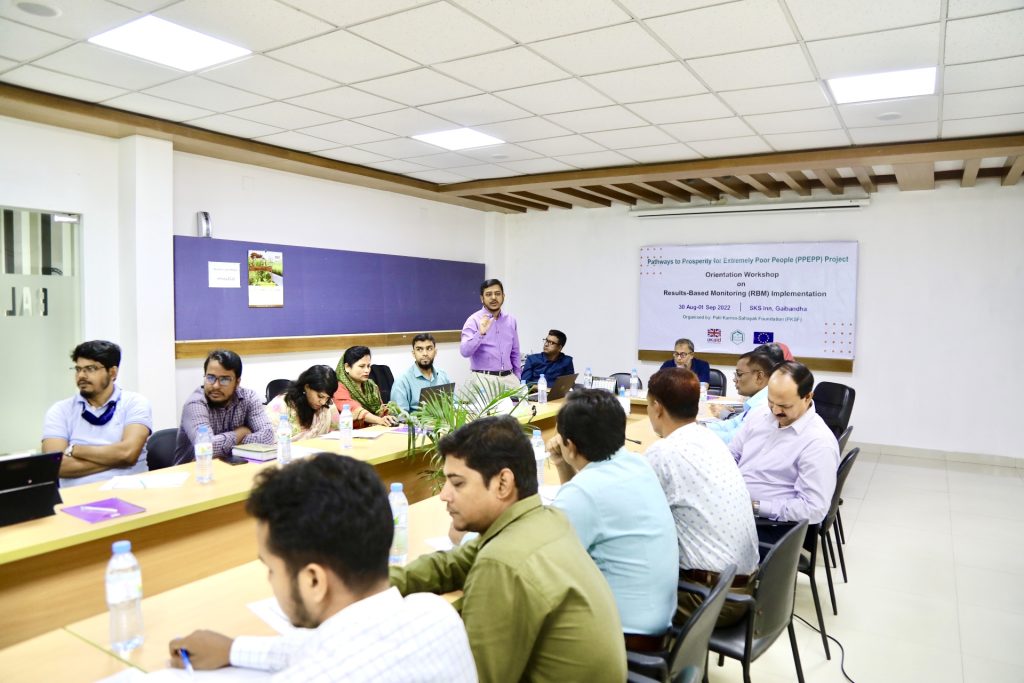 The training is divided into several theoretical and practical sessions, including introduction to RBM and RBM under the PPEPP project. The training covers the results-chain of the Prosperity RBM system that covers Activity to Output Monitoring (ATOM), Outputs, Outcome and Impact monitoring.
The trainees also participate in field demonstrations of mock data collection and discuss the findings and challenges of data acquisition for RBM.
The training also demonstrates the outcome and impact data entry process using a mobile application-based digital data recording.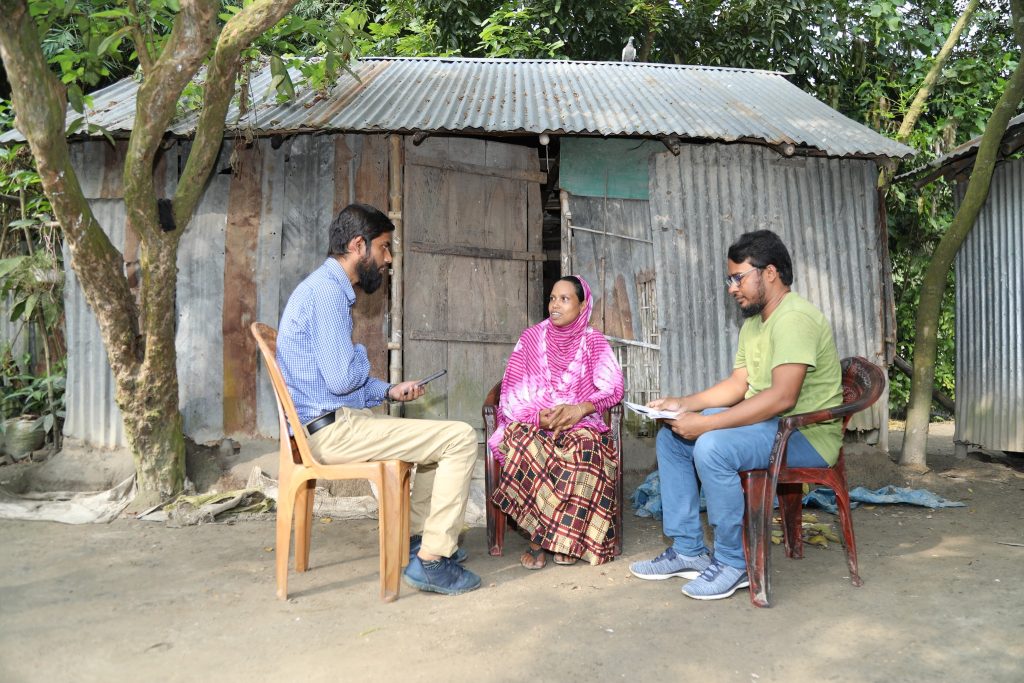 PPEPP's 1st round of RBM showed the project is on track, with an overall ATOM score of 28 (out of 100) and with participant households having an improved food and nutrition security.
Their monthly income and expenditure have also gone up by about BDT 500-600 compared to that in 2019 when PPEPP started service delivery for nearly 1 million people (250,000 HHs).
In terms of their saleable assets, the Round 1 RBM results found considerable improvement across the regions, with average saleable assets now standing at BDT 21,750, which is about BDT 8,000 higher than it was at the time of their enrolment in the programme. The Household Dietary Diversity Score is 6.17 (out of 12 scale) and 74% households were found food secure.