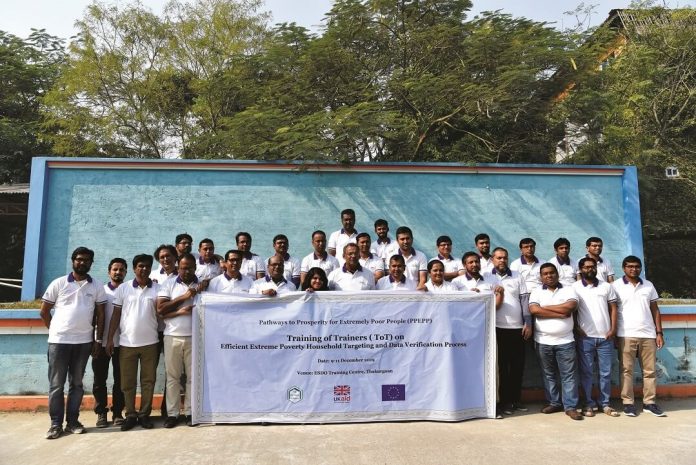 Three-day ToT held for
PIU team to enhance
training skills
Organised at ESDO in Thakurgaon,
the training focused on data collection
and verification process
PKSF's Project Implementation Unit (PIU) of the Pathways to Prosperity project held a three-day Training of Trainers for the entire PIU team at the training centre of ESDO, a partner organisation of PKSF, in Thakurgaon.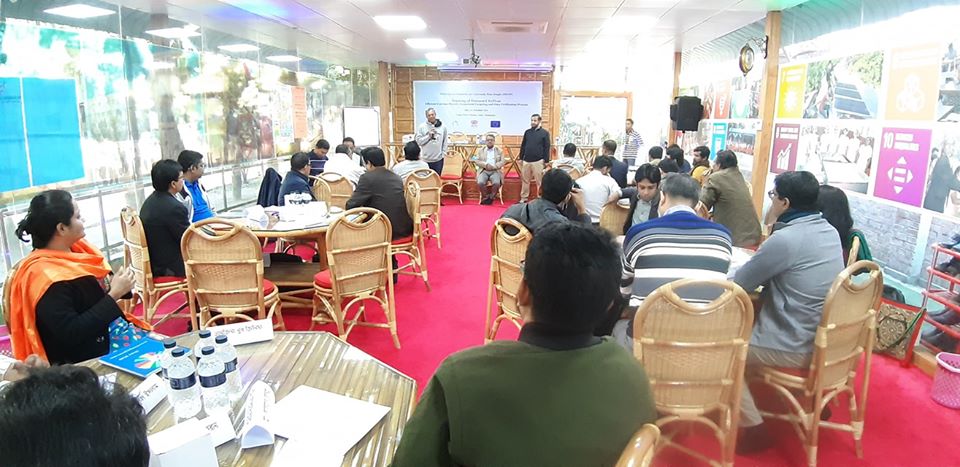 PKSF Deputy Managing Director AQM Golam Mawla, Manager (programmes) AKM Zahirul Haque, Sector Coordinator for Community Mobilisation Sardar Arif Uddin and Senior Programme Manager (Data and Software Management) Mashiur Rahman Mazumder were present as resource persons.
The training, titled "Efficient Extreme Poor Household Targeting and Data Verification Process," began on 9 November 2019 and ended on 11 November 2019.
The purpose of the training was to develop skills and technical knowledge of Team Prosperity on data collection and verification process so that they can conduct similar training for the project personnel recruited by the 20 partner organisations.
A total of 30 Team Prosperity members took part in the training.
During the sessions, the resource persons gave presentations and hands on-training on PRA tools, ODK system, data collection through FGD and census, data verification as well as facilitation skills.
The training also included a series of group works and question-answer sessions to enhance the team's understanding of the topics.
Touching briefly on the project goal at the opening session, PKSF Deputy Managing Director Golam Mawla, who is leading the Team Prosperity, said, "While it is important that we help the extreme poor households to increase their income, it is equally important that we stop their income erosion."
He stressed on the need for accurate member selection and verification to minimise mistargeting.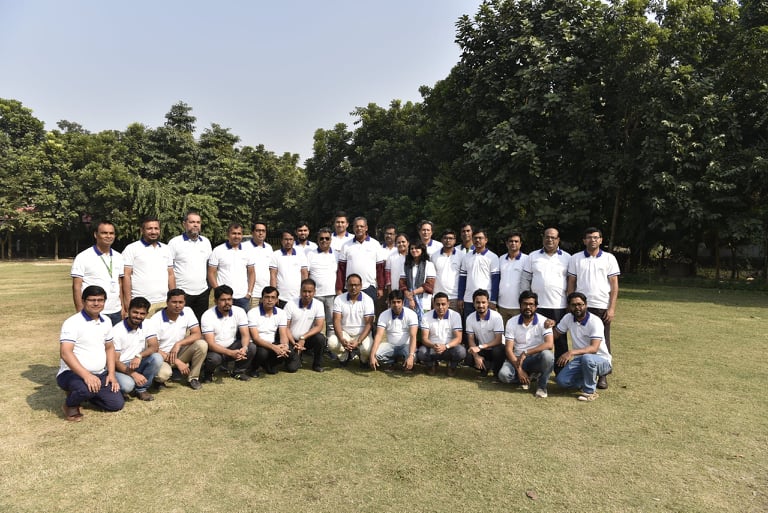 As part of the training, participants also took part in one mock FGD and one census and then went to the field in three groups to conduct three FGDs and three censuses in three villages to test their skills.
Later, each group shared their experience and learned from each other.
They also discussed the possible challenges of data collection and verification and the ways to overcome them.
At the end of the session, two groups of "Master Trainers" were formed who will facilitate two training sessions for the Prosperity project's cell as well data collectors recruited at the partner level in the coming weeks.
Two similar ToTs were conducted before piloting for Team Prosperity as well as the technical officers recruited by the 10 piloting partner organisations who already started the member selection process.
In the implementation phase, which begins on 1 April 2020, the "Master Trainers" will train some 1,000 technical officers and data collectors in 45 batches. These officials and data collectors will play vital roles in selecting some 2.5 lakh extreme poor households in 143 unions under the Pathways to Prosperity project.
Jointly funded by the DFID and the EU, the project will create income generating opportunities for some 1 million extreme poor people in the next five years.